Camero Cat is a new and atypical music project including elements of rock, theatre and cabaret, playing music which can be associated with alternative pop music. The project is pursued by Xawery Renczyński, Jakub "Jim" Dobrowolski and Julia Renczyńska. The trio creating Camero Cat is supported by the three following artists: Mateusz Kolankowski on cello, Alicja Margolin on keyboards and Marcin "prof. Niebieski" Knapik on percussion.
The concert of groups discovered during the 'Zrób to głośniej' (in English: Make It Loud) contest organised by the T-Mobile Music portal. 'Zrób to głośniej' is the amplifier set to the maximum for a career spring for those who are ready to leave basements and garages and take the plunge. The organisers do not seek for clever imitators or karaoke kings but for artists who show their own talent. Further information available at: www.t-mobile-music.pl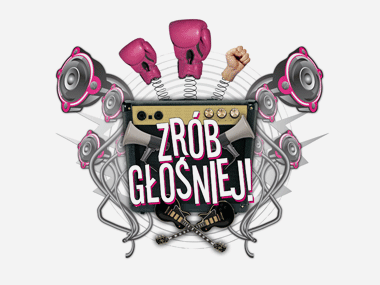 ticket: 15 PLN
for festival pass holders: admission free
The ticket includes entries to all concerts in the Festival Club on July 23.