Skip
Skip is a Belgian electronic music and visual artist hailing from Gent, Belgium. The least you could say it's hard to put his music in a box. Bringing a personal mix of IDM,drill'n bass, electronica, chiptunes and ambient. All wrapped up in often nostalgic or playfull melodies in combination with fast experimental beats ,breaks or other methods of percussion.
Tracks, releases and podcast appearances got spread all over the globe since 2008.
Skip seems to have a way of making small things sound big, turning tiny micro samples, synthesized pops, clicks, and droplets into intriguing complex beats and textures, and bubbling up through these expertly woven rhythms are beautiful, swelling melodies from light and pleasant to heavy and dramatic.
More recently, with his first release of his new project as Sk'p , he departs from his colorful happy place into darker, more introspective territory, revealing a whole new side of him which we haven't yet heard. The ten-track long player "Unmute Your Journey" leads us through a fascinating micro-world where we hear the sounds of amoebas and nano spores making an epic trek across vast microbial landscapes that, in retrospect, could fit on the tip of your finger.
Red Eye
Red Eyes are an upcoming dubstep dj / producer duo, based in Gent, Belgium. Originally formed as an electronica band with guest vocalists, after a while they decided to take their music into a new direction. Having a specific love for dubstep related music, it didn't take long before they found their new style.
With upcoming releases on labels like Phantom Hertz (USA) and Bug Klinik (B) they are starting to take their music outside the studio walls. Currently playing all over Belgium and Europe, and gaining support by international dj's, producers and dubstep heads, they are showing no sign of slowing down.
Next to the usual dancefloor bangers, you can hear a wide electronic influence with bits of house, hiphop, drum'n'bass and electronica in their tunes. This results in the versatile and unique sound of Red Eyes.
X&TRICK
Belgian X&trick started out as a dj and party promoter in 1998. He was one of the first dj's to introduce new music styles like breakcore, industrial, braindance, hardcore and drill n bass into the Belgian underground scene. Meanwhile his main party called 'Dionysus' was known as the first party in Belgium where many of these new music styles clashed in one lineup..Things went fast and X&trick soon became known as one of Belgians most wanted dj's. During this period he travelled all over Belgium, playing at some of the most legendary underground clubs and raves. It didn't take long his first international gigs became a fact.. Around that time he was also getting more into his own productions and his first tunes were made.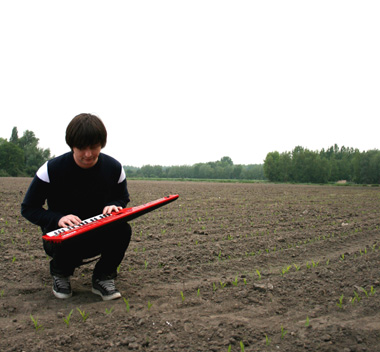 By 2003 Dionysus had grown legendary, attracting more then a thousand ravers, so after 10 marvelous episodes it was time for something new... X&trick moved to the city of Gent where he created 'Bug Klinik', still organising parties but this time with a new division called 'Bug Klinik Records'. This label created a place where he could bring together many of the artists and friends which he met during the past few years. A first ep by Yee-king was released, and in june 2004 X&trick's first solo ep 'Forever' saw the daylight. This debut ep got well received by international press.
ticket: 15 PLN
for festival pass holders: 0 PLN