Searching For Calm is experimental/crossover 5-piece band which is an explosion of energy and emotions, unexpected crossing of noise and silence. Organic sound inspired by Steve Albini works and bands such as Fugazi or Sonic Youth meets restlessness of Converge or The Dillinger Escape Plan and imagination of The Mars Volta - deep within the spirit of Refused post-punk attitude.
This is the music that escapes simple divisions and constraints of a particular genre. The quintet refuses to numbly follow the ready-made patterns and clichés, mingling the rough sound with the unconventional rhythmical solutions and a solid dose of moving melodies. A rock and roll bomb strongly marked with experimental tastes, emitting enough energy to endow half of the indie scene. With no unnecessary inhibitions but with a great range of appeal.
Searching For Calm has just released a follow-up to their acclaimed self-titled debut album released in 2007. "Celestial Greetings" has been released on 8th November via Mystic Production/Indie Distribution. If there's anything in modern music that can still surprise the listener - it's "Celestial Greetings" by Searching For Calm.
The album was mixed by Pedro Ferreira (The Darkness, Therapy?).
Line-up:
Piotr Gruenpeter - bass
Bartosz Lichołap - drums
Michał Augustyn - guitar
Michał Maślak - vocal/guitar
Jakub Basek - bass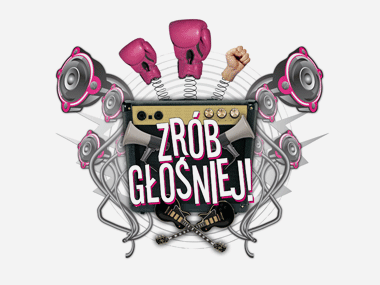 The concert of groups discovered during the 'Zrób to głośniej' (in English: Make It Loud) contest organised by the T-Mobile Music portal. 'Zrób to głośniej' is the amplifier set to the maximum for a career spring for those who are ready to leave basements and garages and take the plunge. The organisers do not seek for clever imitators or karaoke kings but for artists who show their own talent. Further information available at: www.t-mobile-music.pl

ticket: 40 PLN
for festival pass holders: 20 PLN
The ticket includes entries to all concerts in the Festival Club on July 30.