Panahi has never been hiding his support for Mir Hossein Moussavi, the leader of the Iranian opposition, he took part in demonstrations and the burial ceremony of Neda Agha-Soltan, an Iranian girl killed during the clash with police in 2010. He was working on a documentary about the wave of protests in Iran and the controversies around the re-election of the president Mahmud Ahmadinejad. In December 2010, he was sentenced to six years in prison and forbidden to make films in Iran for 20 years.
The whole world of film demands the release of the director and other artists imprisoned by the regime. Panahi wins awards and titles at numerous international film festivals, at which he is invited as a jury member and is left an empty chair as a sign of protest. Festivals in Berlin and Rotterdam have initiated the support for film directors Jafar Panahi and Mohammad Rasoulof, who serves a similar sentence - in Rotterdam over 800 people have manifested solidarity with them by having their "mug shots" taken while holding plates with the imprisoned directors' names.
A similar action was performed at the 11th IFF New Horizons. From 22nd to 30th July, between 11.30 a.m. and 1 p.m., and 5.30 p.m. and 7.00 p.m. in the Helios theatre anyone willing to protest against the sentence of Iranian authorities was able to take a similar photograph of him/herself. The support photos constitute a gallery on the festival's website.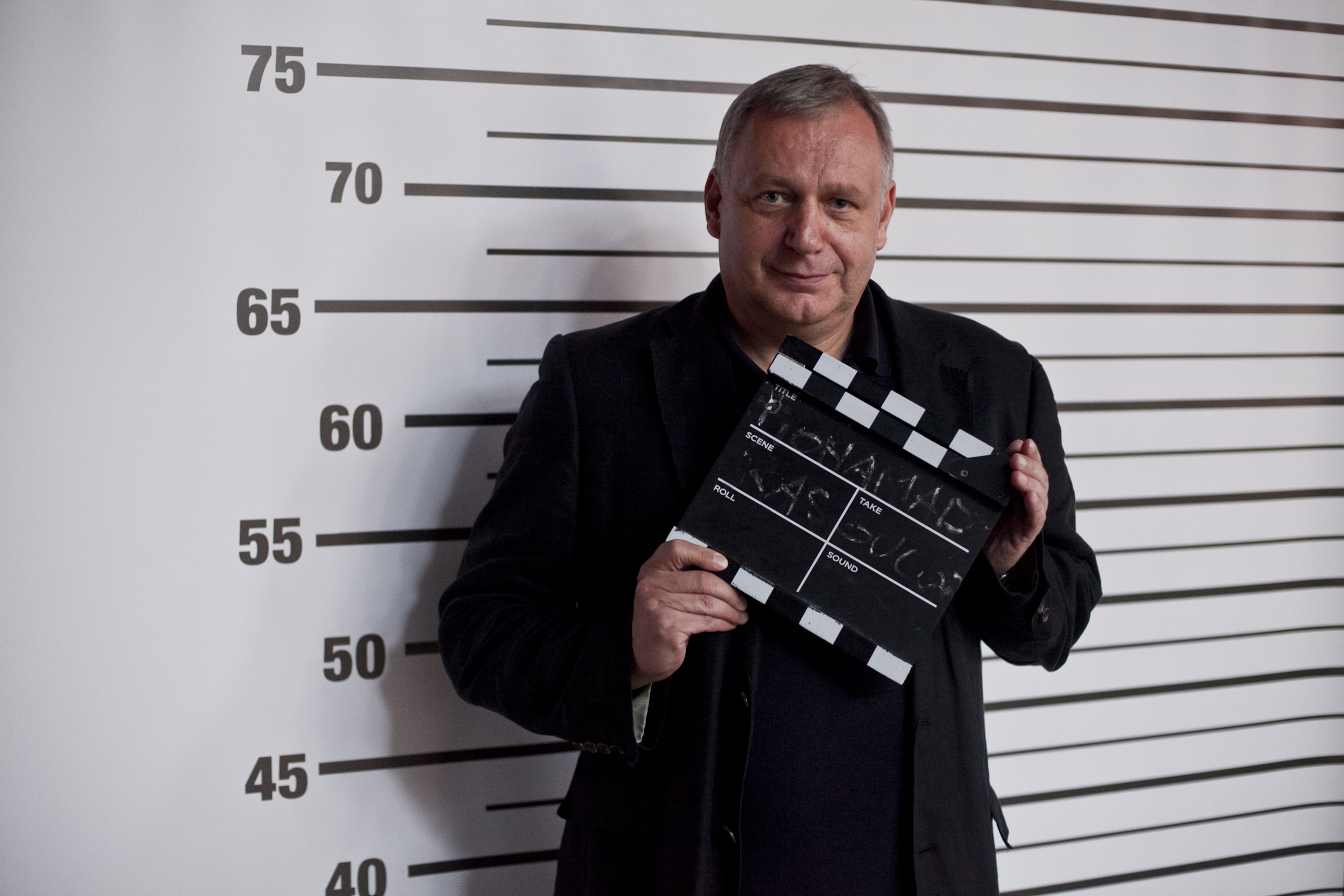 | | |
| --- | --- |
| Freedom for Iranian directors - 22.07 | |
| | |
| --- | --- |
| Freedom for Iranian directors - 23.07 | |
| | |
| --- | --- |
| Freedom for Iranian directors - 24.07 | |
| | |
| --- | --- |
| Freedom for Iranian directors - 25.07 | |
| | |
| --- | --- |
| Freedom for Iranian directors - 26.07 | |
| | |
| --- | --- |
| Freedom for Iranian directors - 27.07 | |
| | |
| --- | --- |
| Freedom for Iranian directors - 28.07 | |
| | |
| --- | --- |
| Freedom for Iranian directors - 29.07 | |
| | |
| --- | --- |
| Freedom for Iranian directors - 30.07 | |