Raised on country and western music in the outskirts of the Norwegian oil town Stavanger, Hans-Peter Lindstrøm now lives in Oslo where he is making contemporary disco and running his Feedelity label. Claiming that "Hans-Peter Lindstrom is closing in on Henrik Ibsen and Ole Gunnar Solskjaer as being Norway's poster boy of choice" is obviously quite an overstatement, but nonetheless his original approach to dance music is currently causing quite a stir.
His first success was the jazzy "Granada", being championed by the likes of Giles Peterson and François Kevorkian and signed to numerous compilations. Wanting to take charge of his own career, he set up Feedelity Recordings - referring to the contrast between feedback and high fidelity - in 2003, and released "the untitled EP" which at first sold the massive amount of 150 copies. The track being included on the Chicken Lips DJ-Kicks compilation did the job though. Then came "I Feel Space", the track that put Lindstrom on the map of dance communities all over the world, a 12" single that sold remarkably 17.000 copies! This single was followed by a string of 12"s that in the end was compiled on the critically acclaimed "It's A Feedelity Affair" album.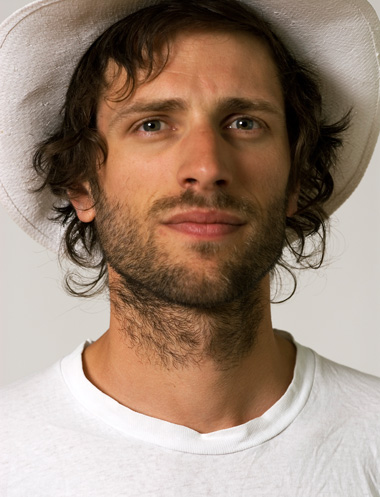 Following a consistent flow of highly acclaimed EPs, singles and remixes for names like Franz Ferdinand, Killers, Roxy Music, Doves, Bordoms, The Horrors and LCD Soundsystem, has also released two Lindstrøm & Prins Thomas duo albums on Eskimo Recordings - in 2005 and 2009. The press and record buyers alike loved the Norwegian bearded duos album - often described as downbeat space disco with a singer/songwriter feel - is now regarded as modern classics.
Lindstrøm today enjoys a cult-like status within dance music circles, and although the humble guy himself is happy doing what he loves on an underground scale. He has decided to have control over both his own music and publishing, that is why releases all his music on his own label Feedelity in collaboration with Oslo`s Smalltown Supersound.
2008 saw him debut with his first proper debut album, Where You Go I Go Too, released independently through Feedelity / Smalltown Supersound - to high critical acclaim. And as strange as it may sound, this is actually his debut album as "It`s A Feedelity Affair" was a compilation of his 12" output.
ticket: 45 PLN
for festival pass holders: 25 PLN
The ticket includes entries to all concerts in the Festival Club on July 31.